Dental Care That Goes Above And Beyond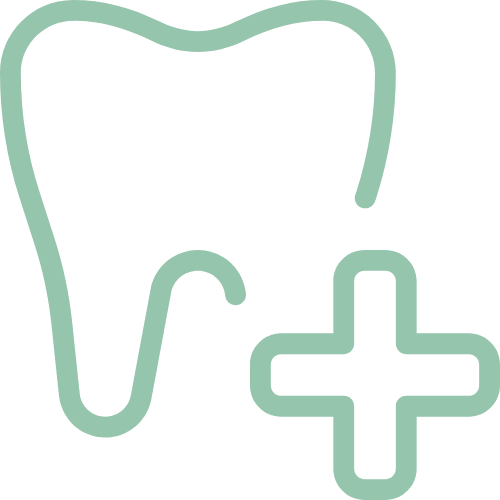 Learn What Belleview Family Dentistry Is All About
Whether you're seeking restorative or cosmetic dentistry, or simply routine checkups and examinations, we make sure you receive the absolute best care available.
General Dentistry
Maintaining Your Smile with Cleanings & Exams
The American Dental Association recommends visiting the dentist at least once every six months to maintain proper dental health. Belleview Family Dentistry can take care of all your cleaning and examination needs.
Periodontal Care
We provide treatment for any periodontal issues you may face, as well as comprehensive care to prevent these issues.
Intra-Oral Imaging
Intra-oral imaging allows us to quickly assess and diagnose any oral concerns.
Prophylactic and Perio Maintenance Cleanings
Patients will leave with not just a thorough dental cleaning, but with a greater understanding of how to keep their oral health in top shape.
Oral Cancer Screenings
We perform early screenings for a range of oral cancers, so that patients can receive treatment before serious issues occur.
Restorative Dentistry
Revitalizing Your Smile
No matter what dental issues you may be facing, Belleview Family Dentistry will help you feel confident in the appearance and health of your teeth again.
Crowns & Bridges
Crowns help to prevent cracked or damaged teeth from suffering further harm. Bridges may be a replacement for missing teeth.
Dental Implant Crowns
Dental implants provide a tooth replacement option that protects jawbone health. A typical procedure involves the placement of the titanium implant, which screws into the jawbone. An implant crown is then placed on top of the titanium implant to give the replacement tooth a natural look. Typically, implant crowns take a few months from start to finish.
Dentures
In the case of several missing teeth or a situation where implants cannot be placed, patients may benefit from dentures or partials.
Full Mouth Reconstruction
Contact our office if you are wondering whether a full mouth reconstruction, in which all teeth are restored or replaced, could be an option for you.
Composite Fillings
Composite tooth fillings give your teeth a natural and healthy appearance. Inlays help to restore the function and look of teeth that have suffered occlusal (chewing surface) trauma. Alternately, onlays provide restoration to both the biting area and the cusps of the tooth.
Cosmetic Dentistry
Bringing Your Dream Smile to Life
Belleview Family Dentistry provides a range of cosmetic dental procedures to boost the health and appearance of your teeth
Tooth Whitening
We offer both in-office and take-home whitening methods, so that you can achieve a brighter smile on your terms.
Porcelain Veneers
Veneers don't just improve the look of your smile but, they can also help to protect teeth against damage.
Belleview Family Dentistry uses state-of-the-art dental technology to provide the best possible treatment, including intra-oral imaging and digital x-rays.
Intra-Oral Imaging
Using a small, high-resolution camera, we are able to take clear and comprehensive photos of your teeth.
Digital X-Rays
Our digital X-ray sensors create extensive imagery of your mouth for diagnosis and treatment needs.
Request An Appointment Today!